Vaillant Boiler Servicing by Vaillant Approved Service Engineers
Vaillant Boiler Repair Service & Installation London
Same-Day Vaillant Boiler Service
Fixed Price Quote for boiler Repair London

Call today to book your boiler service, installation in London.
Book Our services
Why Choose Us
Your Most Reliable Source For Vaillant Boiler Services London
Welcome to Vaillant Boiler Service Experts London, your gas-safe go-to destination for professional Vaillant Boiler Repair in London and maintenance services. As a leading provider of Vaillant boiler services, we are committed to ensuring your device operates efficiently and reliably year-round. 
Our team of experienced engineers is trained to handle boilers and heating systems, delivering prompt and efficient solutions that keep your home or business warm and comfortable. 
From routine maintenance to emergency repairs, our gas-safe registered engineers offer various solutions to meet your needs. Whether you need a certified installer or boiler engineer, we are at your service. 
Hundreds Of Satisfied Customers
Trading Standards Approved
Friendly Gas Safe Registered Engineers
Vaillant Fixed Price Repair
Book Our Service
Why Choose Us for Vaillant Boiler Service?
Experienced Vaillant Service Engineers: 
Get your boiler repaired with the help of our engineers who have years of experience in repairing and maintaining boilers. With so many years of practice, we know what to be done and how to handle different make and models. So when you count on us, you can be sure that your device is in good hands.  
Prompt London Boiler Services: 
We understand boiler breakdowns can happen anytime, so we offer prompt and efficient maintenance and support to minimize downtime. We understand the inconvenience you will have to face because of boilers that do not heat appropriately. Therefore, we strive hard to fix the faults as soon as possible regarding boiler repair in London.
Comprehensive Services: 
We present you routine maintenance to emergency repairs assistance to ensure boiler in good working order. Our range of services caters to all your boiler needs. Our gas safe engineers are particular about providing our clients with complete boiler repair solutions under a single roof. Hence, you may trust us with boiler pressure work.
Competitive Pricing: 
Boiler installation, repairs, and maintenance price is something that bothers everyone around. If your new Vaillant boiler stops working, you can pay a fixed price for satisfactory results. When you visit us, you will know we offer competitive pricing for all our services, ensuring you receive high-quality services at affordable rates. Therefore, we bring the best maintenance and support plan. 
Customer Satisfaction: 
We are customer-centric boiler installer professionals, ensuring customer-satisfying results for every project we undertake. We are committed to customer satisfaction and prefer working closely to understand your unique needs and preferences.
Trusted and Reliable: 
Alternatively, you must be concerned about the level of trust in our trained engineers. We are trusted and reliable professionals for a range of boilers and are known for our professionalism, expertise, and commitment to quality. You must check out our reputation in the market by reading the reviews or customer feedback on our regular maintenance and servicing options.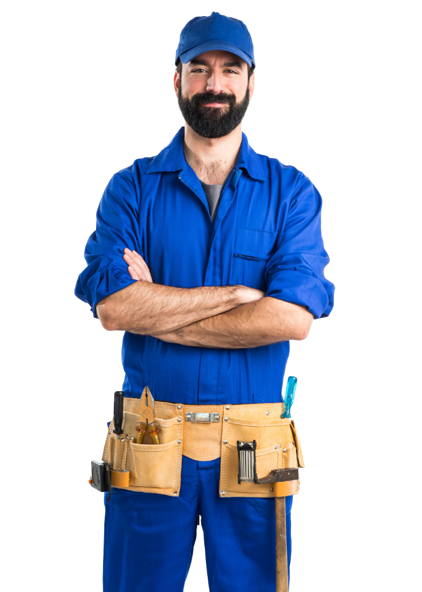 Our Services
Your Most Reliable Vaillant boiler Servicing Expert.

Your Most Reliable Source for Boiler Repair Services
Certification and Licensing: 
We have the certification and the license for fixing boilers. We ensure a team with training and experience in repairs and maintenance.
Availability: 
Our Boiler Repair London team is available 24/7 and 364 days a year, especially if you have an emergency boiler repair requiring immediate attention for boilers and controls. However, we are open 7 days a week with genuine Vaillant boiler repairs and services.
Experience and Expertise: 
As a repairing professional, we have extensive experience and expertise in improving and maintaining boilers. This will ensure that they can quickly and efficiently diagnose and fix any issues that your boiler may be experiencing.
Warranty and Guarantee: 
All our works are warranted and guaranteed. You will have peace of mind knowing that if any issues arise after the repair, they will be taken care of without any additional cost.
Price and Value: 
Compare the prices of different Boiler repair firm, and choose one that offers fair pricing and excellent value for their services.
We always prioritize safety when dealing with boilers and choose a reliable and trusted enterprise for all your needs. 
Why Book a Vaillant annual boiler service plan in London?
Safety
Efficiency
Longevity
Compliance
Booking an annual boiler maintenance plan means a smart investment ensuring your heating system's safety, efficiency, longevity, and compliance.
What's included in an annual Service Plan?
Boiler service plans can vary depending on the provider, but most plans typically include the following:
Annual boiler service: A yearly service to ensure the boiler works safely and efficiently.
Boiler repairs: The plan should cover any repairs needed to keep the boiler running smoothly, including parts and labour costs.
Emergency call-outs: Many service plans include 24/7 emergency call-out services, which can be useful if your boiler breaks down unexpectedly.
Priority service: Service plans often come with priority service, meaning you will receive faster response times when you need a repair.
Parts replacement: The plan should cover replacing any faulty or worn-out parts.
Labour costs: The cost of labour for any repairs or maintenance on your boiler should be included in the plan.
Expert advice: Many service plans come with access to specialist advice from trained technicians, who can guide the best ways to maintain your boiler.
Boiler replacement: Some service plans include the cost of a new boiler if your current boiler cannot be repaired.
FAQ 's
Frequently Asked Question regarding Vaillant services
A gas boiler service is a thorough inspection and maintenance check of a gas boiler by our qualified engineer. The service is designed to ensure that the appliance operates safely and efficiently and to identify and fix any potential problems before they become more serious and costly.
once a year
Even if your boiler is brand new, it's still vital to get it serviced once a year, with the first service falling as close to the anniversary of installation as possible. By servicing regularly, you can also avoid future repairs by catching any problems early.
Choosing the right boiler for your home can be a daunting task. With so many different brands and models on the market, it can be overwhelming to determine which one is best suited for your needs. However, selecting the right boiler is crucial as it directly affects your comfort, energy usage, and overall household costs. In order to make an informed decision, there are several key factors that you should consider.
Can I service my own boiler? You should only ever use a qualified and competent Gas Safe registered engineer to service your boiler. They'll have the knowledge to carry out the checks and tests needed to determine that your boiler is working safely, and they'll be able to make any repairs that are required too.