Gas Safety Certificates in London
When it comes to the safety of your home or property, gas safety certificate in London, the law requires landlords to obtain a Gas Safety Certificate (CP12) to guarantee the safety of gas appliances. Our certified experts in London offer comprehensive gas safety inspections and issue these essential certificates. With us, you can trust that your gas appliances are in excellent condition, preventing potential hazards. Whether you're a homeowner, landlord, or tenant, our Gas Safety Certificates give you peace of mind. Protect your property and loved ones - contact us today for a professional, reliable Gas Safety Certificates service.
London Gas Safety Testing & Certification
As London landlords, we are responsible for ensuring your rental properties are safe and compliant with gas safety regulations. This means that you must take appropriate measures to ensure all gas appliances in your rental properties are safe and in good working order. Failure can result in serious health and safety risks for your tenants and significant legal and financial penalties for you as the landlord. 
Conduct an annual gas safety inspection
Gas Safe Register Accredited Engineers
Fully Compliant Gas Safety Checks
10,000 + Gas Certificates Issued Annually
Use only Gas Safe registered engineers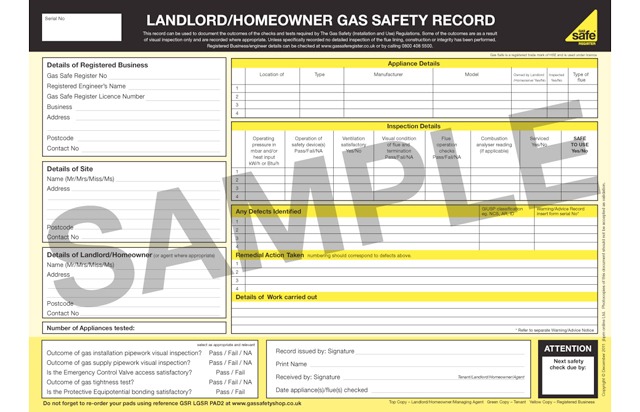 Why Do You Need a Gas Safety Certificate?
In the United Kingdom, a Gas Safety Certificate is more than just a legal requirement – it's your assurance of a safe and secure home. This vital document ensures that your gas appliances are in good working order and pose no threat to your family or tenants. Regular gas safety inspections not only comply with the law but also help prevent potential gas leaks, fires, or carbon monoxide poisoning. Whether you're a homeowner or a landlord, investing in a Gas Safety Certificate is investing in peace of mind. Prioritize safety and get your certificate today for a home that's truly secure. Choose Our Gas Safety Certificate to avail the following benefits:
Installation of gas appliances
Maintenance and servicing of gas appliances
Repairs of gas appliances
Providing instructions for gas appliances
Providing carbon monoxide alarms
Vaillant boiler repair London
At Vaillant Boiler Repair Experts London, we pride ourselves on being experts in providing top-quality and cost-effective Vaillant boiler repair services in London. Our team of highly skilled engineers have extensive experience in repairing all models of Vaillant boilers, ensuring that your heating system is restored to its optimal performance as soon as possible.
Gas Safety Certificates for Landlords in London

As a responsible landlord in London, obtaining Gas Safety Certificates for your rental properties is not just a legal obligation; it's a commitment to your tenants' safety and well-being. Our Gas Safety experts understand the specific requirements that landlords face in the city. We provide comprehensive and efficient Gas Safety inspections, ensuring your properties are compliant with all regulations. Our certificates guarantee that gas appliances are in top condition, reducing the risk of accidents and liabilities. Trust us to help you fulfill your obligations while maintaining the highest safety standards for your tenants. Secure your property and reputation with our expert Gas Safety Certificates.
Steps to Obtain a Gas Safety Certificate in London
Just request a gas safety certificate from a gas engineer
A registered gas engineer will visit within 24 hours
You will get your gas certificate within 24 hours of your property inspection
Can I keep the Landlord's gas safety record electronically?
The answer is yes; you can keep the landlord's gas safety record electronically. The Health and Safety Executive (HSE) encourages landlords to use electronic record-keeping systems as they can be more efficient and reduce the risk of losing important documents. However, there are some guidelines that you should follow to ensure that electronic record-keeping is done properly.
Use a secure system
If you choose to keep your gas safety record electronically, you must use a security system that meets the requirements of the Data Protection Act 2018. This means that the system should have appropriate security measures in place to protect the data from unauthorized access, accidental loss, or damage.
Ensure accessibility
Your gas safety record must be easily accessible to relevant parties, including your tenants and Gas Safe registered engineers. This means that you should ensure that your electronic system is accessible from different devices and platforms, such as smartphones and computers.
Keep the record up-to-date
It is your duty as a landlord to ensure your gas safety record is up-to-date. This means that you should ensure that all gas safety checks are carried out annually and that the results are recorded accurately in the electronic system.
Provide a hard copy upon request
While electronic record-keeping is encouraged, it is important to note that you must provide a hard copy of the gas safety record to your tenants upon request. This means you should be prepared to print a hard copy of the record if your tenant requests one.
If you have other questions, then get in touch with Vaillant Boiler Service Experts London.